Flow rate in plumbing describes how quickly water can move through pipes and fixtures, often expressed as gallons per minute (GPM). The proper flow rate in plumbing can help prevent common issues like clogged toilets, stinky sinks, and more. In this piece, we'll discuss how flow rate in plumbing works, why it's important to know the flow rate of your fixtures, and some methods you can use to improve your flow rate.
The definition of flow rate
Flow rates are typically measured in gallons per minute (GPM). There are a few different types of flow rates that can be used to describe various aspects of water use. Instantaneous flow rate, for example, can be used to measure how much water passes through a section of pipe over a period of time.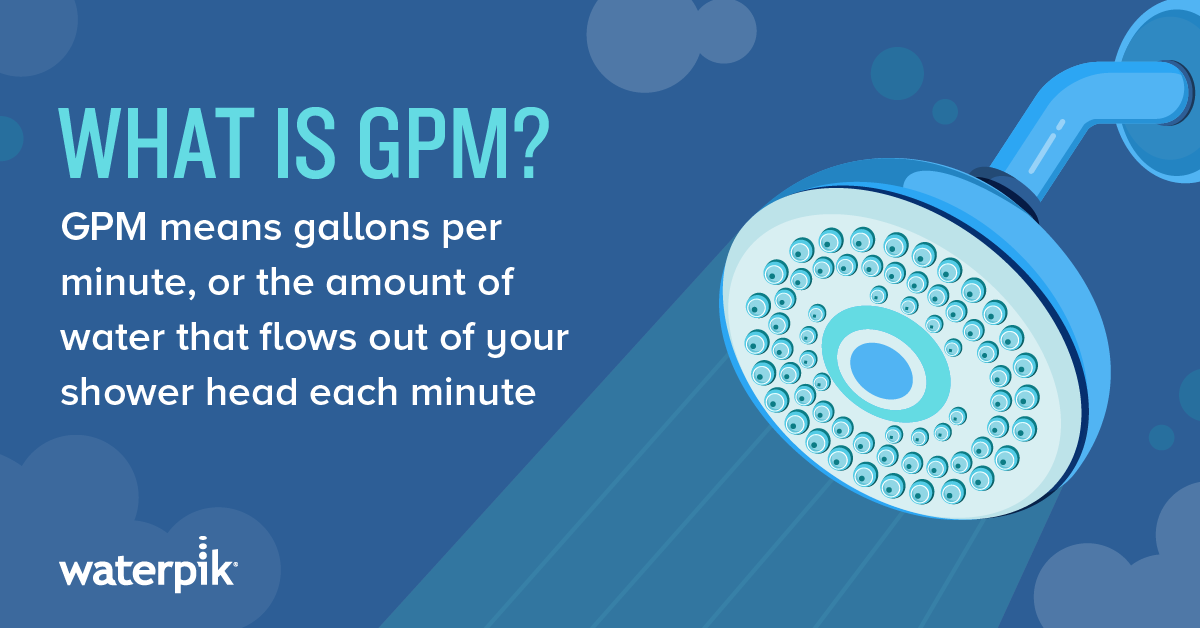 The amount of water used by an appliance like a dishwasher or washing machine is often measured as the total volume of water consumed during an entire cycle. The total volume consumed by appliances with periodic cycles may be estimated using an average instantaneous flow rate multiplied by the number of cycles per day.
The flow rate of a fluid (liquid or gas) through a pipe or tube is equal to the volumetric flow rate divided by the pipe's cross-sectional area. The units are typically meters per second, cubic feet per second, or gallons per minute.
The function of a pipe's diameter, length, and roughness will determine how much pressure drop will occur over its length. Larger pipes with longer lengths have lower flow rates than small ones with short lengths.
Pipes with larger diameters also have lower flow rates than those with smaller diameters because they have more surface area to move the same volume of water. Lastly, rougher surfaces on pipes create more friction and thus slow down the flow rate as well.
Why the flow rate matters
Flow rates are important for all kinds of plumbing, but some considerations/factors may vary depending on what type you're working on.
For example: if your sewage lines carry a lot of waste at once, higher flows could be more appropriate than lower ones. On the other hand, water-saving toilets need low flows to work correctly, so there's enough force to flush everything down.
Low-flow showerheads also limit how quickly water comes out by restricting the amount that passes through at any moment. These kinds of heads use a diverter valve that restricts the maximum flow rate until a certain pressure has been reached. Once this happens, it opens up fully for about three seconds before closing again.
To understand how a low-flow head works, think about a water fountain. When you press on its handle to activate, water comes out with some force for several seconds before needing to be pushed again.
Different types of flow rates
The most common residential plumbing flow rates are 1.5, 2.2, 3.0, and 4.0 GPM. Why does it matter?
A typical toilet uses between 1.6-1.8 gpms, while a sink might use 2-3 gpms, depending on usage. Knowing this information helps when deciding which fixtures to install when remodeling your bathroom or kitchen.
You also need to be aware that some appliances, like washing machines, require larger water lines than what is needed for sinks and toilets. So, if you're upgrading appliances, consider upgrading your pipes.
Don't forget to check the floor plan because sometimes there's not enough space to put everything where it needs to go. If you don't want any surprises during construction, look at our resource library for professional tips on how to avoid potential problems (with plumbing fixtures, pipes, and roof drains, among others) before they happen.
How To calculate flow rate
To calculate the flow rate of water, take the volume of liquid that goes through your system in one minute, divide by 60 seconds, and multiply by 3.785 liters/gallon:
Volume = 2 gal/min / 60 sec = 4 U.S. gallon per minute (USGPM)

4 USGPM x 3.785 LPS/gal = 15 LPS or about 6 gallons per minute.
Knowing how to calculate flow rate can help determine how much work you'll need to do on your home's pipes when installing fixtures such as toilets, sinks, showers, and faucets.
The Different types of plumbing Fixtures
To understand what a flow rate is, you need to know that there are three types of plumbing fixtures:
Direct flow: This fixture releases water directly into the drain pipe without assistance. These fixtures include toilets, bidets, faucets, and other similar devices.
Indirect flow: This fixture uses a sensor or switches to control water release. You will find these fixtures on clothes washers, dishwashers, and icemakers.
Self-closing fixtures: these fixtures will close off the water line after use automatically using a mechanism such as gravity or a spring-loaded valve. Closet flappers are an example of self-closing fixtures.
An important thing to consider when installing a new fixture is its flow rate because the higher the flow rate, the faster your new toilet might fill up with wastewater if not properly vented and can overflow.
The reason for this is that more water exits the fixture at one time. Suppose the maximum capacity (usually measured in gallons per minute) is exceeded. In that case, the excess liquid may spill out onto the floor, which can cause damage and create a potential health hazard for someone entering or cleaning around where your new unit has been installed.
How determine the right flow rate for your needs
Determining the right flow rate for your needs can be tricky because different factors determine what flow rate you should use for any given situation. This will depend on the size of your pipes, the pressure they are exposed to, and other factors.
The most important thing to do when figuring out your optimal flow rate is to consult a professional or contact us to discuss your best options before ordering plumbing fixtures for your projects. We will provide you with expert guidance based on your unique needs.